Fostering Entrepreneurship
Define Your Path 
There's no one way to pursue innovation and entrepreneurship at the University of Oregon. Some people get hooked by a class or a guest speaker; others jump into a hackathon or Startup Weekend; still others arrive at UO with an idea and the drive to see it through. Yet regardless of the starting point, ideas typically follow a path that winds from initial concept, through multiple pivots, and ultimately through scaling and growth. At UO, there's support for all of these activities. Wondering where to start? Read about the paths taken by recent UO innovators below, and check out the program offerings and other resources.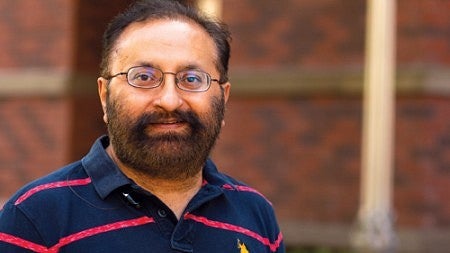 Avinash Bala
A faculty fellow and research associate in neuroscience, Avinash Bala invented a new way to test hearing loss in babies. His company, Perceptivo, was awarded a grant to perform some critical testing of infant hearing.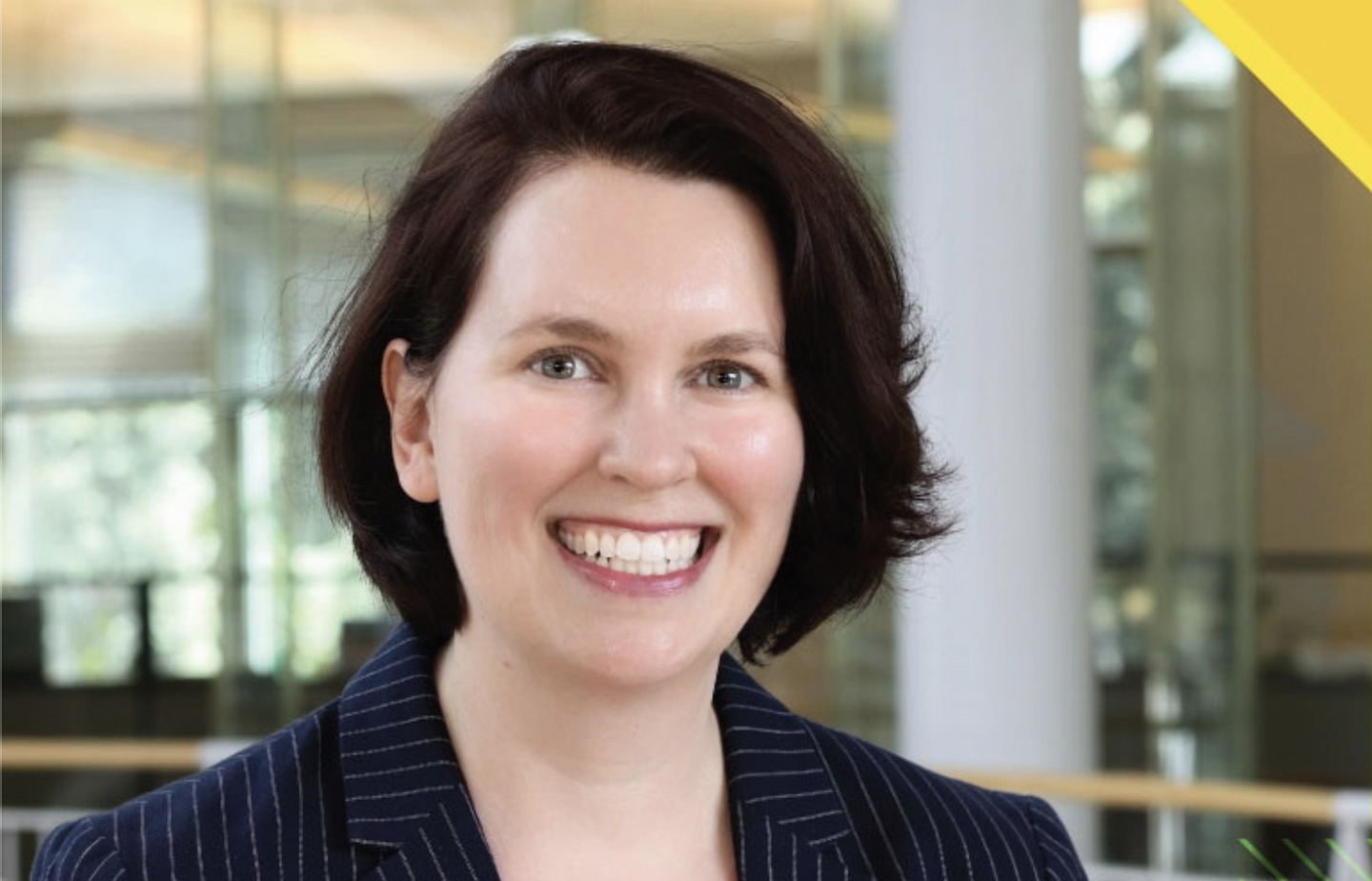 Christina Calvin
Lundquist College of Business alumna Christina Calvin founded her own heavy element recycling startup after completing her MBA with a specialization in sustainable business practices in fall 2019.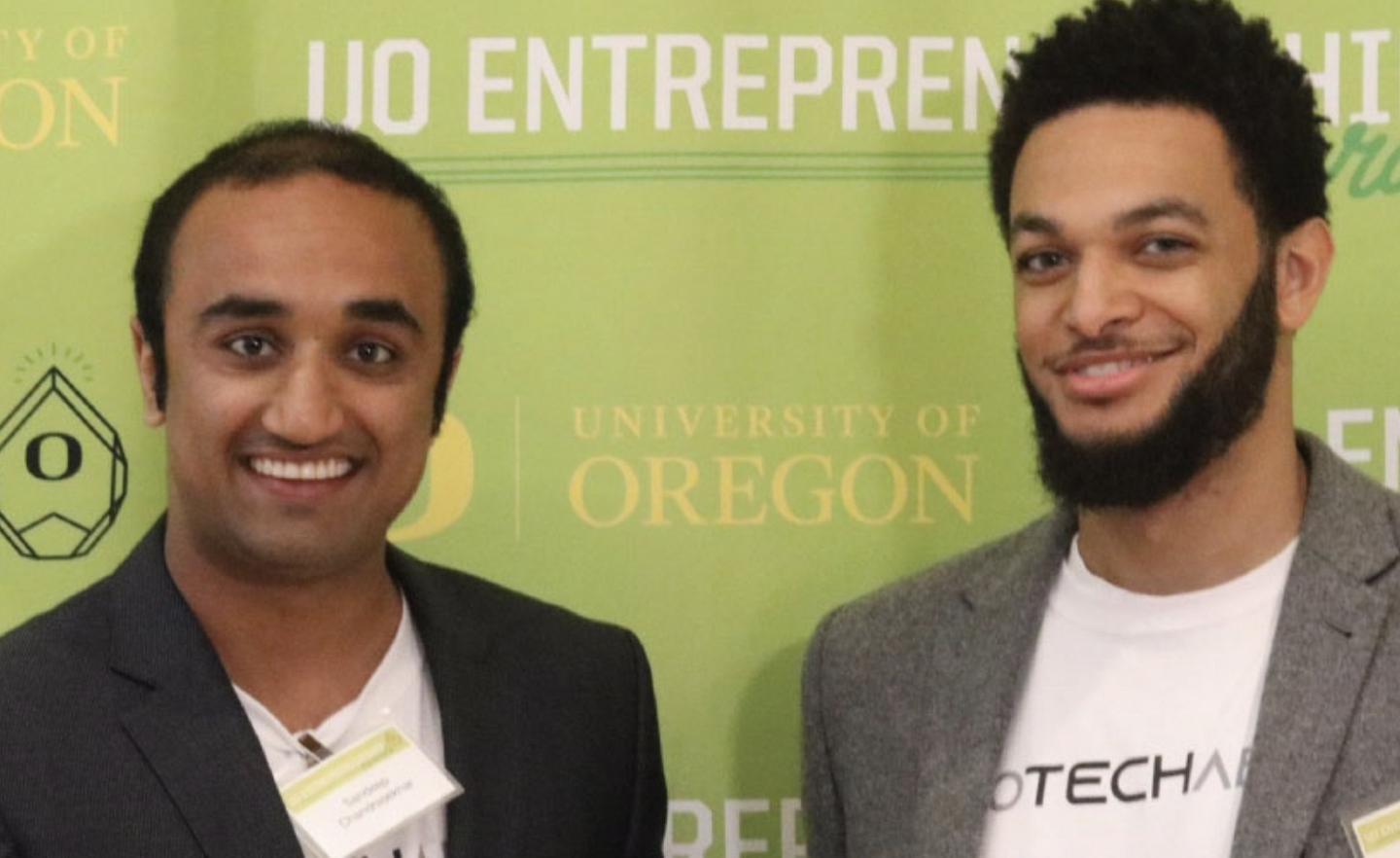 Sandeep Chandrasekhar
& Kevin Hawkins
Classmates Sandeep Chandrasekhar and Kevin Hawkins developed their idea for integrated, protective headgear for the e-mobility space while at the College of Art + Design's Sports Product Design program. They are now in the final stages of bringing their product to market.
#9
in the U.S. for percentage of students going on to start a company
$10 million
Amount in seed funding raised by UO startups in the past 5 years
30
Number of departments that have students pursuing the undergraduate entrepreneurship minor
Schools and departments across UO offer a wide array of courses to support entrepreneurs. For students interested in a formal program, UO offers an undergraduate minor, an undergraduate major, and an MBA concentration – each of which features a blend of classroom and experiential learning. In addition, several groups host workshops and guest speakers on topics ranging from sales and marketing to intellectual property. (See the events tab for upcoming offerings.)

The Oregon MBA's innovation and entrepreneurship specialization provides opportunities for real-world experiences to its students by shepherding and supporting them through the entrepreneurial process. Developed through hands-on experience, the entrepreneurial skillset allows students to see things differently and uncover new ideas, the courage to take risks and defend those ideas, and the drive to see them through.

The minor in entrepreneurship allows undergraduate students in any discipline (except business) to learn the skills to be a creative, independent problem solver through an interdisciplinary framework of exploration and self-discovery. An entrepreneurship minor will strengthen your education in many ways by enhancing your knowledge to envision, develop, test, and build a for-profit or nonprofit venture working within an interdisciplinary framework of exploration and self-discovery.

A concentration in entrepreneurship, available to any business major, provides students with a mindset and professional training to identify new business opportunities and the ability to implement them. You learn how to determine an idea's feasibility, define an implementable business model, and command the resources to turn a plan into a successful enterprise.