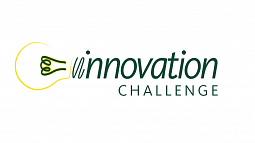 What is the Provost's
Innovation Challenge?
The Provost's Innovation Challenge (formerly called QuackHatch) is a cross-campus business idea competition open to University of Oregon students of all majors. Pitch your business idea for a chance to win part of a $10,000 cash pool available in seed funding.
We are particularly looking for transformative 'big ideas' that can have a significant social and/or environment impact on society. Innovative solutions that address the environment, energy, global health, agriculture and food systems, inclusion and equity, literacy, and smart cities are particularly encouraged to apply. 
Applicants will be assigned one of two tracks based on how 'big' their idea. Each track will have winners that receive the following seed funding to advance their venture further: 1st Place: $3,000, 2nd Place: $1,500 and 3rd Place: $500.
Additionally, teams with the best physical product idea can win $500 from Invent Oregon to develop their product further and possibly represent the university at the statewide Invent Oregon competition in June.

Congratulations to our 2021 Winners!
First Place ($5,000): Gene Gazer Inc. (Daniel Freed and Sam West)
Second Place ($3,000): Waddle (Alden Schatz, Mia Lopez and Ethan Rife)
Third Place ($2,000): Pocketbook (Josh Mayers and Avonte Thompson)
Runner-Up: Barefaced (Benzamin Dang, Malaya Cansdale, Ryley Ha'o and Judy Lam)
WHO
This competition is open to University of Oregon students of all majors.
This competition is for new business ideas (ideas not created before Spring 2021).
Solo entrepreneurs and teams are eligible to apply provided at least one founder (applicant) is a full-time, enrolled UO student.
All founders included on the application must have an equity stake in the venture.
Expansions of existing companies are not eligible.
Ventures that have raised capital from outside sources are not eligible. Exceptions include funds committed by the founders themselves, revenue generated from the company or funds raised from business competition winnings.
Founders can be on one application only.
WHEN
Specific dates for the 2022 competition will be available in fall of 2021. 
Information Sessions: January 2022
Learn more about the competition including what the competition designates as a 'big idea.'
Application Due: January 2022
Finalists will be notified and will be required to go through pitch preparation with an assigned mentor and further refinement of their business model.
Mentor Match: January 2022
Meet your assigned mentor and review the competition 'check-in' guidelines so that you are adequately prepared for the final presentations. 
Final Presentations: March 2022
​​​​

How to apply:
Submit a 1 to 2-page executive summary and a 60-90 second video pitch. Upload your video pitch to a YouTube or Vimeo account.
Part 1: Written Application
For your executive summary, focus on the following key areas:
Concept:
Describe your concept. What is the specific idea? Who is the customer? What is the value proposition? Explain the "pain" addressed and the solution this concept provides.
Feasibility:
How will the business generate revenue? What are your expected sources of revenue? Why will this concept succeed? Is this a viable concept?
Market Opportunity:
Calculate the market size or potential. What will be your measure of success? What is the financial potential of your concept? What competition do you anticipate (direct and indirect) Why is your concept better? Describe the risks of this market opportunity.
Team:
Who is on your management team? Skills, background, etc.What are your anticipated roles?What skills does your team lack and how will you fill the gap?
Part 2: Video Pitch
Please create a 60-90 second video elevator pitch of your idea. You may use any format that is compatible with YouTube or Vimeo.
Past Winners
2020
First place: Basking Filter LLC (founders Alex Balog and Ben Cooper)
Second place: Terran Material Resources (founders Mahfuzur Rahman and Tina Calvin)
Third place: PowerFill Solutions (founder Chris Cohen)
InventOR finalists: Basking Filter LLC (founders Alex Balog and Ben Cooper) and PopMemories (founder Siam Mohammed)
2019
First place: Commentator.tv (founder Nick Titzler)
Second place: Noteshift (founders Julia Butts and Dylan Gallutera)
Third place: Informer (Averto) (founder Harley Emery)
InventOR finalists: Noteshift (founders Julia Butts and Dylan Gallutera) and Squishy Time (Jackson Houdek, Drew Lemke, Jerry Jiang and Han Wang)
2018
First place: Chromatec (founder Rishika Krishna)
Second place: Mod Medix (founders Kaheawai Kaonohi and Drew Balog)
Third place: Tutortree (founders Eli Ackerman and Adrian Martushev)
InventOR finalists: Chromatec (founder Rishika Krishna) and Algotek (founders David Crinnion, Tanner Stickling and Justin LeBuhn)
2017
First place: Motive Mobile app (founders Tin Le and Josh Lyman)
Second place: LittMitt (founders Liz Olson, Joseph Yaconelli and Chris Ableidinge)
Third place: Logan Dix, Kim Nguyen, Devin Santamaria and Jason Stofiel   
2016
First place: Trail Supply Co. (founder Spencer Holton)
Second place: Duck Feet by MozCo LLC (founder Leila Mozaffarian)
Third place: Garowr (founder Garrett Roberts)