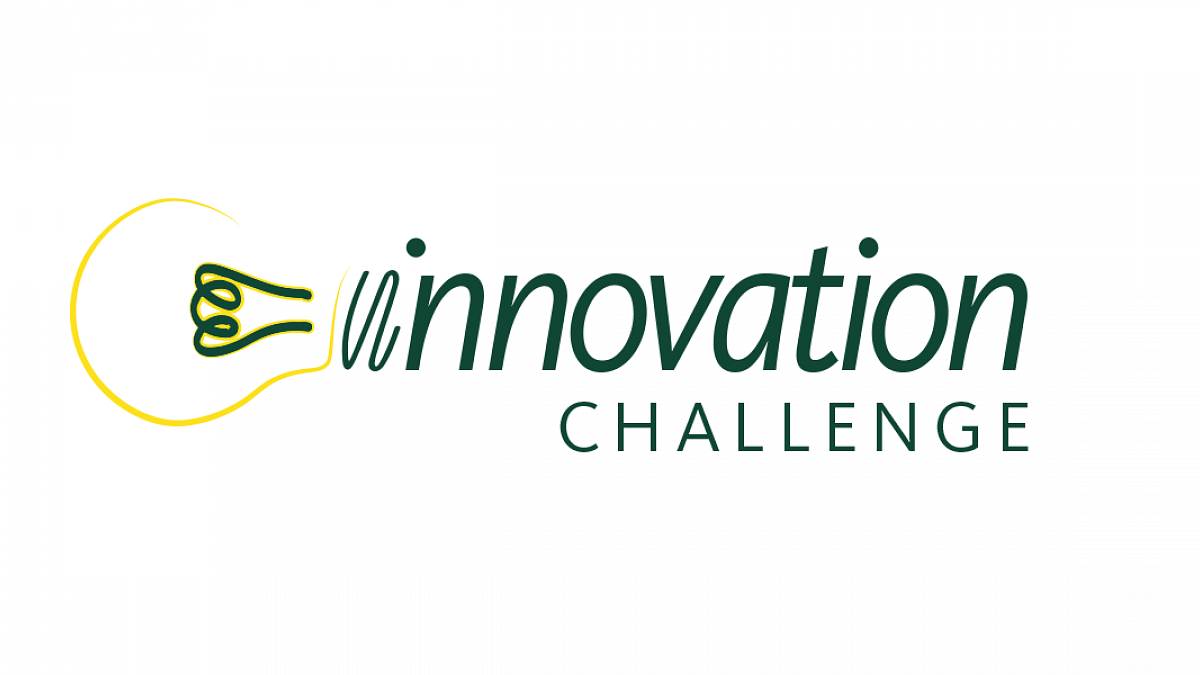 What is the Provost's
Innovation Challenge?
The Provost's Innovation Challenge is a cross-campus business idea competition open to University of Oregon students of all majors. Pitch your business idea for a chance to win part of a $22,500 cash pool available in seed funding.
We are particularly looking for transformative 'big ideas' that can have a significant social and/or environment impact on society. Innovative solutions that address the environment, energy, global health, agriculture and food systems, inclusion and equity, literacy, and smart cities are particularly encouraged to apply.
Winners will receive the following seed funding to advance their venture further: 1st Place: $10,000, 2nd Place: $7,500 and 3rd Place: $5,000.
All participants who complete the mentoring program and present their idea at the main event will receive a $500 Spark grant.
Additionally, teams with the best physical product idea can win $500 from Invent Oregon to develop their product further and possibly represent the university at the statewide Invent Oregon competition in June.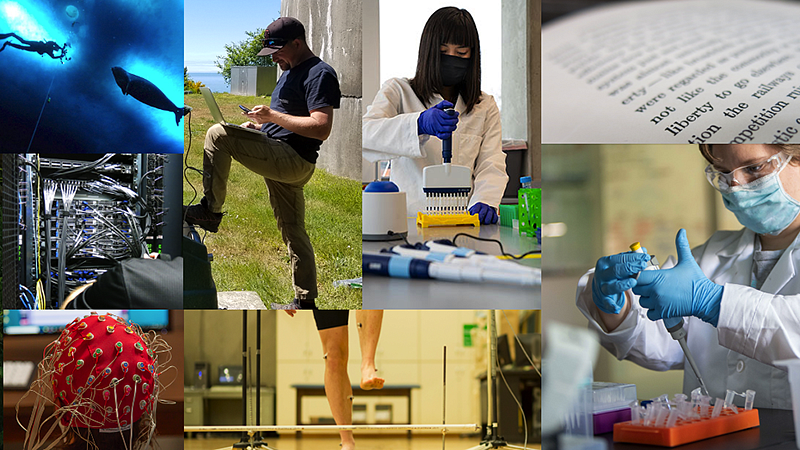 Congratulations to our 2022 Winners!
First Place ($10,000): PetPet (Cece Che and Doris Pu)
Second Place ($7,500): Safe Guide (Kyla Kirschner and David Scheurer)
Third Place ($5,000): Love Hate Athletica (Jensen Barnes)
Finalists ($1,500 each): Change Finder, Stormrider, Sprout Vending
Thank you all for your amazing efforts over the past 5 weeks! Every one of the participants in the program pushed their idea forward and learned much from the mentors and one another.
Our hope for this program is that you continue the momentum you've gained pursuing your venture and keep working towards launch. Whether that happens in the next month, or takes years, the Lundquist Center and all of our mentors, teachers, and staff are here to help you move forward.
Congratulations to all who participated. Thanks to the many mentors who helped students learn and grow. Gratitude to the team of Ashley Paget, Melissa Prestinario, and Brenna Leech who helped make the event happen.
InventOR Winners
The top student inventions as chosen by InventOR, and receiving a $2500 prototyping grant to accompany participation in the Invent Oregon Collegiate Challenge:
Love Hate Athletica – Jensen Barnes
Riley Farrell – Stormrider
Elevator Pitch Competition
Student ventures not selected to compete in the finals had the opportunity to deliver a 60-second elevator pitch for $1,000 prize for first place and $500 for second.
First Place: PowHER PlayHER – Erin Harville and Nolan Dean
Second Place: Park-IN - Ben Constant-Galland & Meghna Jain
​​​​
WHO
This competition is open to University of Oregon students of all majors.
This competition is for new business ideas (ideas not created before Spring 2021).
Solo entrepreneurs and teams are eligible to apply provided at least one founder (applicant) is a full-time, enrolled UO student.
All founders included on the application must have an equity stake in the venture.
Expansions of existing companies are not eligible.
Ventures that have raised capital from outside sources are not eligible. Exceptions include funds committed by the founders themselves, revenue generated from the company or funds raised from business competition winnings.
Founders can be on one application only.
WHEN
Information Sessions: February 1, 2022
Detail on the 2022 Provost Innovation Challenge will be available February 1st via an informational video.
Application Due: February 27, 2022
Applications for the 2022 Provost Innovation Challenge will be due Sunday, February 27th.
Mentor Match: March 4, 2022
Individuals and teams accepted into the program will be matched with a team of mentors by Friday, March 4th.  
Practice Presentations: April 11, 2022
A practice session for all participants will be held during the week of April 11th.
Main Event: April 22, 2022
The Provost Innovation Challenge event will be on Friday, April 22nd.
​​​​
Past Winners
2021
First Place: Gene Gazer Inc. (Daniel Freed and Sam West)
Second Place: Waddle (Alden Schatz, Mia Lopez and Ethan Rife)
Third Place: Pocketbook (Josh Mayers and Avonte Thompson)
Runner-Up: Barefaced (Benzamin Dang, Malaya Cansdale, Ryley Ha'o and Judy Lam)
2018
First place: Chromatec (founder Rishika Krishna)
Second place: Mod Medix (founders Kaheawai Kaonohi and Drew Balog)
Third place: Tutortree (founders Eli Ackerman and Adrian Martushev)
InventOR finalists: Chromatec (founder Rishika Krishna) and Algotek (founders David Crinnion, Tanner Stickling and Justin LeBuhn)
2020
First place: Basking Filter LLC (founders Alex Balog and Ben Cooper)
Second place: Terran Material Resources (founders Mahfuzur Rahman and Tina Calvin)
Third place: PowerFill Solutions (founder Chris Cohen)
InventOR finalists: Basking Filter LLC (founders Alex Balog and Ben Cooper) and PopMemories (founder Siam Mohammed)
2017
First place: Motive Mobile app (founders Tin Le and Josh Lyman)
Second place: LittMitt (founders Liz Olson, Joseph Yaconelli and Chris Ableidinge)
Third place: Logan Dix, Kim Nguyen, Devin Santamaria and Jason Stofiel   
2019
First place: Commentator.tv (founder Nick Titzler)
Second place: Noteshift (founders Julia Butts and Dylan Gallutera)
Third place: Informer (Averto) (founder Harley Emery)
InventOR finalists: Noteshift (founders Julia Butts and Dylan Gallutera) and Squishy Time (Jackson Houdek, Drew Lemke, Jerry Jiang and Han Wang)
2016
First place: Trail Supply Co. (founder Spencer Holton)
Second place: Duck Feet by MozCo LLC (founder Leila Mozaffarian)
Third place: Garowr (founder Garrett Roberts)